The Best Eco-Friendly, Natural Shampoos and Conditioners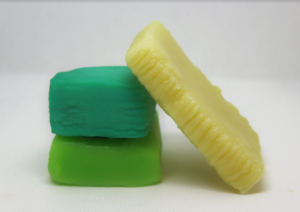 There are several companies who are moving into natural shampoos to avoid using plastic, which is a wonderful and amazing thing! However, some of them are still using ingredients that are not natural and not necessary. So, we've put together a list of high-quality natural shampoos that also fight against plastic usage and unnecessary waste.
You'll find that the bars listed may be more expensive upfront than that shampoo bottle you typically buy, but when the bar outlasts the bottle 2-3x, you'll find the bar is cheaper in the long run (and better for you and the environment)!
Moon Valley shampoo bars are made with pure and organic ingredients in Washington State. If you find a bar you like, you can buy it in bulk and save a percentage as a result! Moon Valley also works to protect pollinators and devotes 10% of their profits to the cause.
J.R. Ligget's carries shampoo bars that do not need conditioner as a follow-up. Not only are the ingredients natural with no synthetics or artificial fragrances, they use no plastic for wrapping and one bar equals two to three bottles of typical shampoo. On their ingredients page, J.R. Ligget's also makes recommendations for which soap you should use based on your individual need.
Chagrin Valley Soap and Salve is a family-run business that is certified organic by the USDA and OEFFA. All of their ingredients are natural, fair trade certified, Rainforest Alliance Certified, and made in the USA. I currently use their coconut milk bar, and I'm going to try their Tea Tree and Neem Oil shampoo next ! Oh, and they use 99% plastic-free packaging and practice decreasing their environmental impact at work daily.
By HumanKind carries natural shampoo and conditioner bars among a wide variety of other products (including some for your dental needs), all of which are kept in plastic-free containers with refills available to cut down on all possible waste. When you subscribe for your products, By HumanKind will send you the containers for free!
So Well's Green Tea Shampoo and Body Bar is an all-in-one cleansing bar with clean, natural ingredients, is free of all the bad things, and is made through good ways–fair trade, homemade, vegan.
Beauty and the Bees is based in Australia and has shampoo and conditioners for all hair types, and a wide variety at that! Earth-friendly, plastic- and cruelty-free, no testing on animals, and Australian certified organic products available here. (Some of their products contain sodium borate/borax for emulsification and water softening. If you wish to stay away from this, be sure you read the ingredients of the product before you buy!)
Here is a round-up of companies mentioned in the article for your shopping convenience!
You can click the button below to go back to the Eco-Friendly articles, or you can venture over to our DIY Eco-Friendly recipes and the Eco-Friendly supplies and products we love by clicking the buttons below!
Disclaimer: All information contained herein is intended for educational purposes only. It is not provided to diagnose, prevent, or treat any disease, illness, or injured condition for any human or animal, and Mother Nature's Truths, as well as the author(s), contributor(s), publishers, and owners accept no responsibility for such use. Anyone suffering from any disease, illness, or injury, or who has an animal suffering from such, should consult with their physician or veterinarian. The statements herein have not been evaluated by the Food and Drug Administration.