"The best six doctors anywhere, and no one can deny it, are sunshine, water, rest, air, exercise, and diet." -Wayne Fields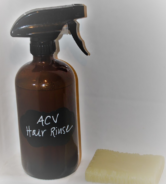 Here are some of our favorite recipes for caring for your skin and hair. We have everything from moisturizers to deodorant, with more coming all the time! Have a suggestion for us? Click here to email us and let us know!
This moisturizer is perfect for really dry skin. I've been using it a lot this winter to keep my skin from getting too chapped and cracking. If you don't feel like making your own moisturizer, some other great options are aloe vera gel (look for aloe vera that doesn't have any fragrances, alcohol, or paraben-based preservatives) and coconut oil (I like to use fractionated coconut oil as a moisturizer).
Allow all ingredients to come to room temperature, if they aren't already.
Combine all the ingredients into a large mixing bowl.
Using your mixer, beat all the ingredients for about 1 minute. You can also whisk it if you don't have an electric mixer. Either way, you want your mixture to have the same consistency as lotion. If your moisturizer isn't as thick as you want, you may need to add an emulsifier.
Transfer the moisturizer to the mason jar or pump bottle. Store in a dark, cool place for up to 3 months. The moisturizer may also be refrigerated, if you wish.
This easy detox recipe has been adapted from the one found here. You can do this detox 1-2x/week for 3-4 weeks, then just do it as needed. You'll know it's time to detox if you start to smell more frequently or find that you need to apply deodorant more often. I only have to apply my homemade natural deodorant once every 2-3 days, so if you're using that recipe and find you need to apply more frequently, try the detox!
Measure and mix the ingredients using a non-metal spoon and a glass bowl.
Spread the mixture evenly onto your armpits.
Leave on for 5-20 minutes. (Start with a few minutes at a time and build up to 20 minutes. If it hurts at all, remove immediately. Slight redness and heat is OK because the blood is circulating through that area.)
Wash the mixture off with warm water or while you're in the shower.
Ingredients (use organic if possible)
Combine all dry ingredients in a glass or ceramic bowl (make sure to remove any clumps).
Add coconut oil and mix until a paste forms.
Add essential oil. Start with 2 drops, taste, and add more if desired.
Slowly add hot water, 1/2 tbsp at a time. Stir well between additions. (The hot water will actually thicken the concoction.) Paste should be soft enough to scoop but not so soft it runs off the toothbrush.
Store in a glass jar with lid.
This amazing lip balm has just 4 ingredients, and you can make it in 5 minutes. Use it when your lips need an extra boost of moisture. It's especially amazing in the wintertime, when everything is so ridiculously dry. This recipe makes 12 lip balm tubes.
Melt the coconut oil, shea or cocoa butter, and beeswax in a microwave-safe bowl.
Once completely melted, add the essential oil and stir to combine.
Pour into lip balm containers. (I used an eye dropper and have had the most difficult time cleaning it out; I may just throw it away to be honest. I would suggest a small funnel that can be cleaned with a small bottle brush.)
Leave the containers to harden, and you can use it immediately.
Melt the coconut oil until it liquefies (you can either use a double boiler or a microwave).
Stir in baking soda and activated charcoal powder.
Add a few drops of essential oil if using.
Store in a glass container in a cool, dry place.
This is the recipe I've personally used for over two years, and have made for my husband for the last year. My husband really struggled with having deodorant that works. He is a milkman and runs around in the middle of the night, delivering to people's homes, drinking coffee to stay awake. He would often smell through the deodorant, even after reapplying it several times during his day. (He used Old Spice deodorant since he first started using deodorant.) I convinced him to try this recipe, and he hasn't looked back–or had problems with odor–since!
Melt the coconut oil until just turned into liquid.
Sift the baking soda and corn starch into the bowl.
Mix together.
Add essential oils and mix again.
Leave in a plastic container, or pour into an old deodorant stick.
Leave to harden–either on the counter or in the refrigerator.
NOTE: On hot days, this deodorant will melt. (I am working on a change to this recipe that will prevent melting from happening. Stay tuned!)
This hand soap is super simple to make. Plus, it's inexpensive, doesn't have any nasty chemicals in it, and the scent is totally customizable! To watch just how easy it is, check out our video here.
Water
10-15 drops essential oil (your choice, but I use anything that is proven antibacterial/antimicrobial/antiseptic: tea tree, lavender, frankincense, peppermint)
Add essential oil to the container you're using.
Following the water dilution ratio on the Castile soap bottle (for Dr. Bronner's Castile soap, the ratio is 1 part soap to 10 parts water, but you can add as much/as little as you wish!), fill your container with the appropriate amount of water.
Add the soap and give the container a swirl to combine.
Disclaimer: All information contained herein is intended for educational purposes only. It is not provided to diagnose, prevent, or treat any disease, illness, or injured condition for any human or animal, and Mother Nature's Truths, as well as the author(s), contributor(s), publishers, and owners accept no responsibility for such use. Anyone suffering from any disease, illness, or injury, or who has an animal suffering from such, should consult with their physician or veterinarian. The statements herein have not been evaluated by the Food and Drug Administration.